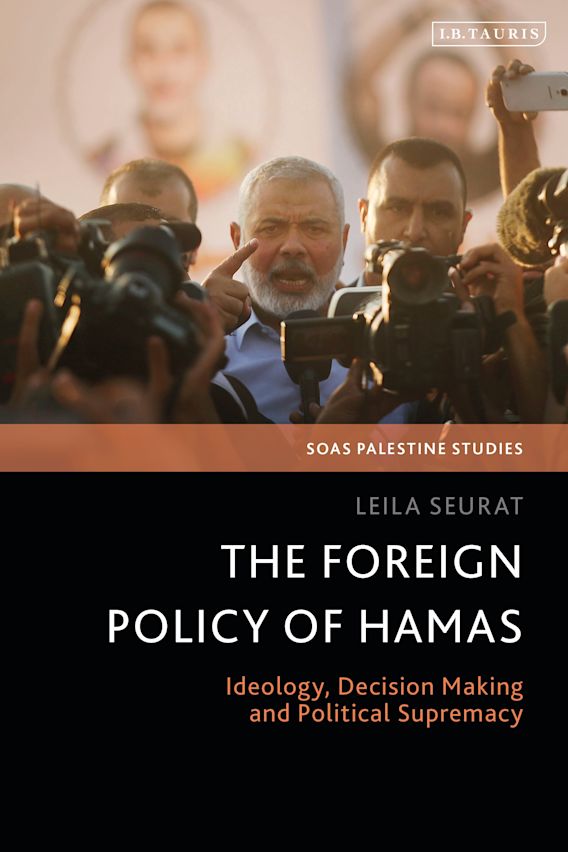 The Foreign Policy of Hamas: Ideology, Decision Making and Political Supremacy by Leila Seurat
Despite the boycott Hamas was subjected to since its victory in the 2006 parliamentary elections, it has become a significant player on the international stage. It boasts a territory identifiable by its borders, internationally recognized cease-fire lines and effective authority over a population.
This book, a study in international relations, shows how Hamas willingly mobilizes Palestinian internal issues to establish its legitimacy on a global scale, and at the same time, uses its relations with non-Palestinian players to compete against its political rivals on the Palestinian national stage. Leila Seurat reveals that Hamas's foreign and internal policy are strongly intertwined and centred mainly on Hamas's quest for recognition. The book then is a comprehensive diplomatic history of Palestine, focused on the political orientations of Hamas towards both Israel and other countries. Its coverage spans the movement's victory in 2006 up until more recent momentous events, including, Hamas' response to Trump's 'deal of the century' and Israel's announcement of the annexation of the Jordan Valley, as well as the proclamation of normalization accords between Israel and the United Arab Emirates and the impact of Covid19. The book is based on Leila Seurat's extensive fieldwork and interviews with Hamas's leading officials across the West Bank, Gaza, Damascus, Geneva and Beirut in addition to recent video-conferences planned by various NGOs and attended by West Bank, Gaza and Diaspora Palestinians.
Year: 2022
Paperback