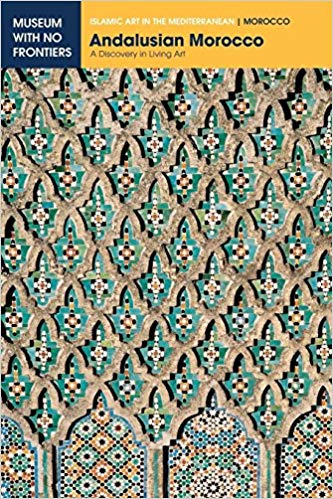 Andalusian Morocco: A Discovery in Living Art (Islamic Art in the Mediterranean)
A Discovery in Living Art tells the story of the exchanges between the furthest frontier of the Maghreb and Al-Andalus for more than five centuries. Political and social circumstances gave birth to a crossroad of cultures, techniques and artistic styles revealed by the splendour of Idrisid, Almoravid, Almohad and Marinid mosques, minarets and madrasas. The influence of Cordovan architecture and Andalusian decorative models, horseshoe arches, floral and geometric motifs and the use of stucco, wood and polychromatic tiles, display the continuous interchange that made Morocco one of the most brilliant homes of Islamic civilisation.
Eight itineraries invite you to discover 89 museums, monuments and sites in Rabat, Meknès, Fez, Chefchaouen, Tétouan and Tangier (among others).
This title is part of the series "Islamic Art in the Mediterranean". Each title in this series starts with a general introduction to the series, followed by an introduction to the particular title. To see the table of contents of this title and a section of its introduction, please check the "Look Inside" link for the eBook/Kindle version. The "Look Inside" link for the paperback version takes you to the general series introduction. Please note that only the eBook includes a Location Index.
Year: 2014
Paperback