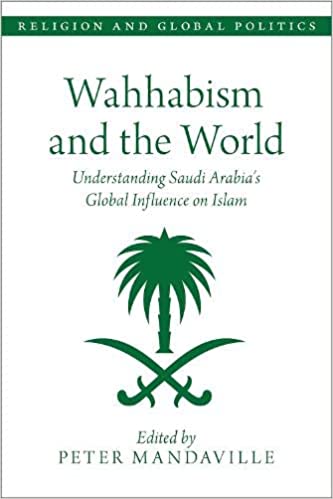 Wahhabism and the World: Understanding Saudi Arabia's Global Influence on Islam edited by Peter Mandaville
For more than half a century, Saudi Arabia--through both official and non-governmental channels--has poured billions of dollars into funding and sponsoring religious activities and Islamic causes around the world. The effect has been to propagate Wahhabism, the distinctively rigid and austere
form of Islam associated with the Kingdom's religious establishment, within Muslim communities on almost every continent. This volume features essays by leading scholars who explore the origins and evolution of Saudi religious transnationalism, assess ongoing debates about the impact of these
influences in various regions and localities around the world, and discuss possible future trends in light of new Saudi leadership. In addition to chapters devoted to the major actors and institutions involved in Saudi global religious propagation, the volume contains a wide range of country case
studies that offer in-depth analysis of the nature and impact of Saudi religious influence in nations across multiple world regions.
Year: 2022
Paperback