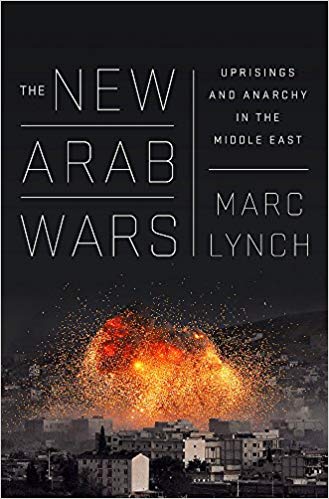 The New Arab Wars: Uprisings and Anarchy in the Middle East
Less than twenty-four months after the hope-filled Arab uprising, the popular movement had morphed into a dystopia of resurgent dictators, failed states, and civil wars. Egypt's epochal transition to democracy ended in a violent military coup. Yemen and Libya collapsed into civil war, while Bahrain erupted in smothering sectarian repression. Syria proved the greatest victim of all, ripped apart by internationally fueled insurgencies and an externally supported, bloody-minded regime. Amidst the chaos, a virulently militant group declared an Islamic State, seizing vast territories and inspiring terrorism across the globe. What happened?

The New Arab Wars is a profound illumination of the causes of this nightmare. It details the costs of the poor choices made by regional actors, delivers a scathing analysis of Western misreadings of the conflict, and condemns international interference that has stoked the violence. Informed by commentators and analysts from the Arab world, Marc Lynch's narrative of a vital region's collapse is both wildly dramatic and likely to prove definitive. Most important, he shows that the region's upheavals have only just begun—and that the hopes of Arab regimes and Western policy makers to retreat to old habits of authoritarian stability are doomed to fail.
Year: 2017
Paperback