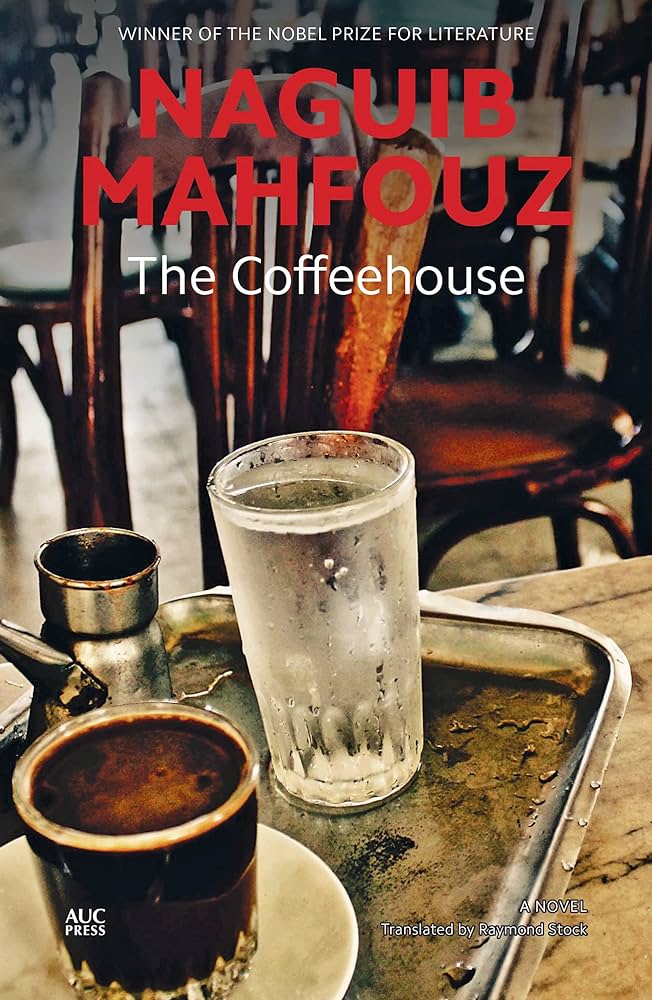 The Coffeehouse by Naguib Mahfouz
Mahfouz's last novel, an evocative depiction of life in Egypt in the twentieth century as told through the lives of a group of friends, is now available in paperback for the first time
On a school playground in the stylish Cairo suburb of Abbasiya, five young boys become friends for life, making a nearby café, Qushtumur, their favorite gathering spot forever. One is the narrator, who, looking back in his old age on their seven decades together, makes the other four the heroes of his tale, a Proustian, and classically Mahfouzian, quest in search of lost time and the memory of a much-changed place.
In a seamless stream of personal triumphs and tragedies, their lives play out against the backdrop of two world wars, the 1952 Free Officers coup, the defeat of 1967 and the redemption of 1973, the assassination of a president, and the simmering uncertainties of the transitional 1980s. But as their nation grows and their neighborhood turns from the green, villa-studded paradise of their youth to a dense urban desert of looming towers, they still find refuge in the one enduring landmark in their ever-fading world: the humble coffeehouse called Qushtumur.
The Coffeehouse is a powerful and timeless novel of loss and memory from one of Egypt's most celebrated literary masters.
Year: 2021
Paperback