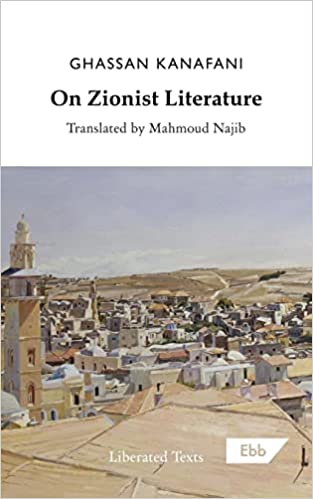 On Zionist Literature by Ghassan Kanafani
Translated into English for the first time after its publication in 1967, Ghassan Kanafani's On Zionist Literature makes an incisive analysis of the body of literary fiction written in support of the Zionist colonization of Palestine.
Interweaving his literary criticism of works by George Eliot, Arthur Koestler, and many others with a historical materialist narrative, Kanafani identifies the political intent and ideology of Zionist literature, demonstrating how the myths used to justify the Zionist-imperialist domination of Palestine first emerged and were repeatedly propagated in popular literary works in order to generate support for Zionism and shape the Western public's understanding of it.
The new preface by Anni Kanafani and an introduction by Steven Salaita place On Zionist Literature in its broader historical context and make a compelling case for its ongoing significance more than five decades since its original publication, illustrating the extent to which "Kanafani was a searing and incisive critic, at once generous in his understanding of emotion and form and unsparing in his assessment of politics and myth."
Year: 2022
Paperback