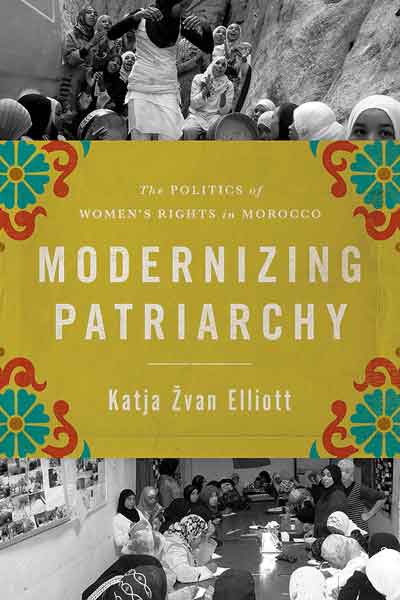 Modernizing Patriarchy: The Politics of Women's Rights in Morocco by Katja Zvan Elliott
Morocco is hailed by academics, international NGO workers, and the media as a trailblazer in women's rights and legal reforms. The country is considered a model for other countries in the Middle East and North African region, but has Morocco made as much progress as experts and government officials claim? In Modernizing Patriarchy, Katja Žvan Elliott examines why women's rights advances are lauded in Morocco in theory but are often not recognized in reality, despite the efforts of both Islamist and secular feminists.
In Morocco, female literacy rates remain among the lowest in the region; many women are victims of gender-based violence despite legal reforms; and girls as young as twelve are still engaged to adult men, despite numerous reforms. Based on extensive ethnographic research and fieldwork in Oued al-Ouliya, Modernizing Patriarchy offers a window into the life of Moroccan Muslim women who, though often young and educated, find it difficult to lead a dignified life in a country where they are expected to have only one destiny: that of wife and mother. Žvan Elliott exposes their struggles with modernity and the legal reforms that are supposedly ameliorating their lives. In a balanced approach, she also presents male voices and their reasons for criticizing the prevailing women's rights discourse. Compelling and insightful, Modernizing Patriarchy exposes the rarely talked about reality of Morocco's approach toward reform.
Year: 2016
Paperback