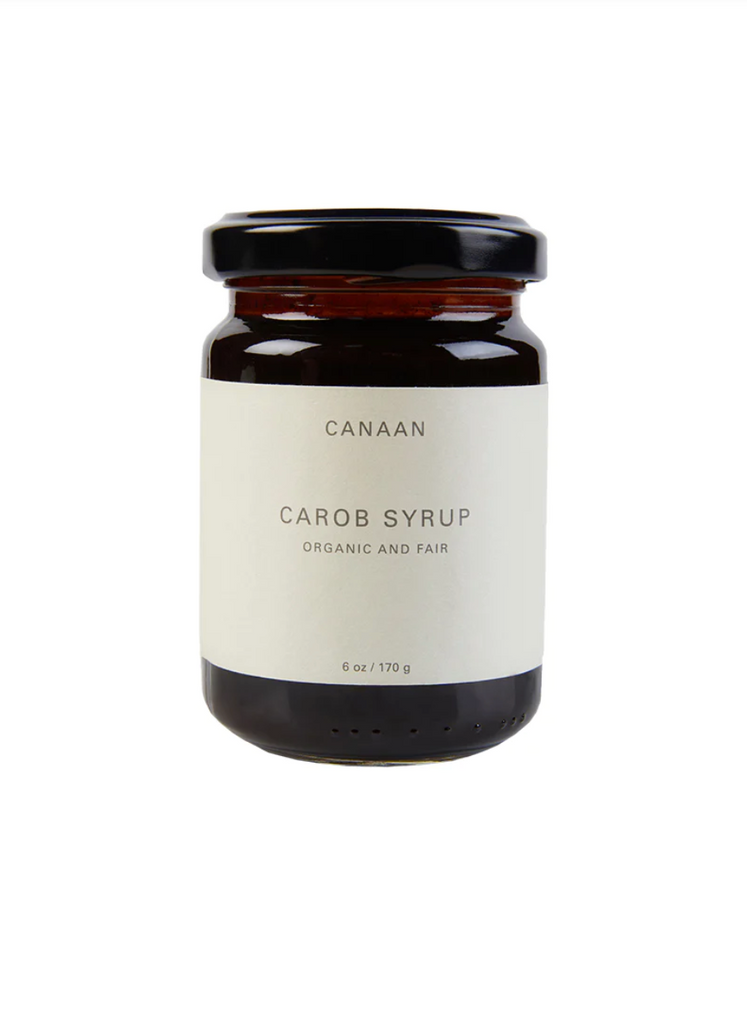 Canaan Organic Carob Syrup
A versatile and savory natural syrup that adds body and sweetness to any dish. Drizzle over meats, mix with spices to make all kinds of sauces or simply give yourself a sweet savory spoon full to start the day.
Carob Syrup is completely natural, derived from cooking bean like pods down into a delicious syrup from ancient carob trees intercropped with in the olive landscape as a traditional form of permaculture. The sweetness attracts wasps to the area and they like to eat the olive flies that damage the olive crop. Carefully hand picked and cared for by family owned and operated farms.
Ingredients: carob syrup
6 oz / 170 g