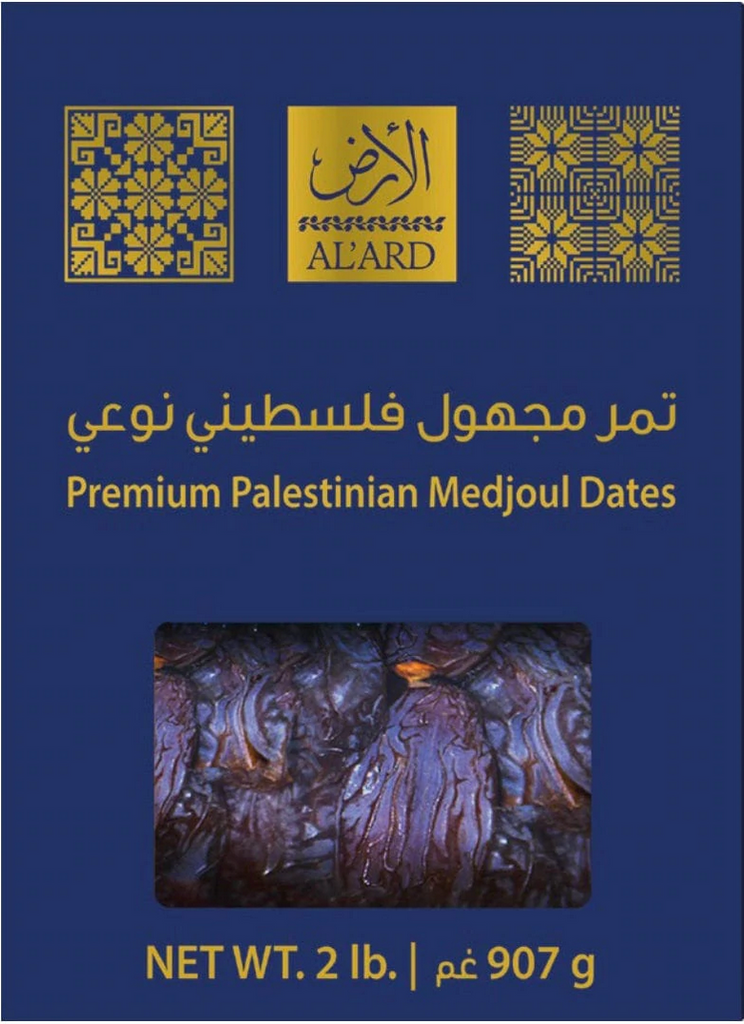 Al 'Ard Premium Palestinian Medjoul Dates
Flourishing thousands of years ago in the Middle East, dates are one of the oldest cultivated fruits in the world, known for its sweet taste. The Medjoul date is considered one of the most common types of dates, characterized by its rich flavor and dark brown color. The size of the fruit varies ranging from small to very large. Dates are considered a favorite dessert for those who desire a healthy dietary option as it contains many vitamins, minerals, antioxidants, and dietary fibers. It is recommended to eat dates for breakfast because it provides the body with immediate sugar and raises declining blood sugar levels during fasting.
Medjoul dates from Palestine are considered one of the finest types of dates produced in the region and the world. This is because they are grown in areas below sea level, where increased levels of oxygen make the land very fertile for cultivation and give the dates their distinctive taste and color.
All procedures and regulations of Al'Ard Products comply with international quality requirements to ensure that each product is healthy, safe, and delicious. It is assured that this product is Palestinian and has no connection to settlement farms.
In Al-Ard Company, all the procedures and systems followed are in line with international quality requirements, as we are keen to ensure the quality is more than necessary so that the product is healthy, safe, and tastes distinctive and delicious. And be sure that this product is Palestinian and has nothing to do with settlement farms.