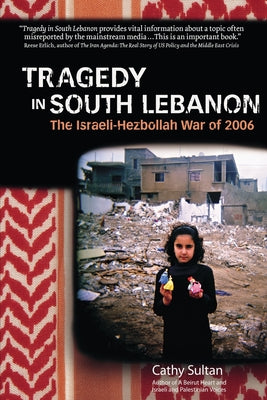 Tragedy In South Lebanon by Cathy Sultan
Through history, research and personal interviews, Cathy Sultan chronicles life in southern Lebanon and northern Israel during the brutal war of the summer of 2006. As in her other critically acclaimed books, Sultan focuses on ordinary people, who are overlooked by politicians and military leaders and become victims of poor decisions made by the governments of Israel, Lebanon and the United States. She vividly portrays the polluting effects of cluster bombs and explains how different factions within the Lebanese government keep it on the brink of further violence. She writes of the tiny Shabba Farms area's importance to Hezbollah and of the refugee camp that holds members of Fatah al-Islam, a Sunni militant group, despite efforts of the Lebanese army. Sultan also addresses media treatment of the war, dispels common myths about the region, and includes a timeline of Lebanese history, and maps depicting violence around the area.
Cathy Sultan: Award winning author of three nonfiction books: Beirut Heart-One Woman's War; Israeli & Palestinian Voices: A Dialogue with Both Sides and Tragedy in South Lebanon-The Israeli-Hezbollah War of 2006. Her first work of fiction The Syrian, a political thriller, was published in October 2014; it's sequel Damascus Street soon followed, and the third book in the thriller series An Ambassador to Syria was published in 2022. Sultan is also an activist who until recently sat on the Board of Eyewitness Palestine/Interfaith Peace Builders (IFPB), an NGO based in Washington, D.C. IFPB leads delegations of people from diverse backgrounds to Israel/Palestine. These delegations emphasize listening to and learning from those immersed in the reality of the conflict and advancing the work of Israelis and Palestinians committed to nonviolent struggle and peace with justice. She has led four such delegations and, in November 2012, accompanied a delegation to Gaza.
Year: 2023
Paperback