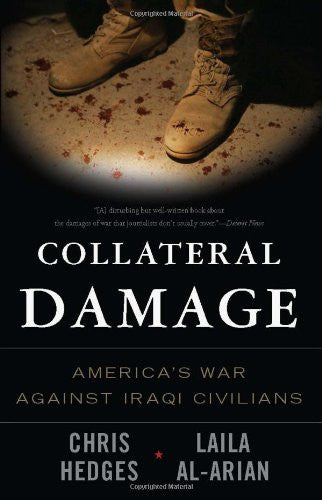 Collateral Damage: America's War Against Iraqi Civilians by Chris Hedges and Laila Al-Arian
Collateral Damage brings together testimony from the largest number of on the record, named, combat veterans who reveal the disturbing, daily reality of war and occupation in Iraq.
Through their eyes, we learn how the mechanics of war lead to the abuse and frequent killing of innocents. They describe convoys of vehicles roaring down roads, smashing into cars, and hitting Iraqi civilians. They detail raids that leave families shot dead in the mayhem. And they describe a battlefield in which troops, untrained to distinguish between combatants and civilians, are authorized to shoot whenever they feel threatened.
Year: 2009
Hardcover