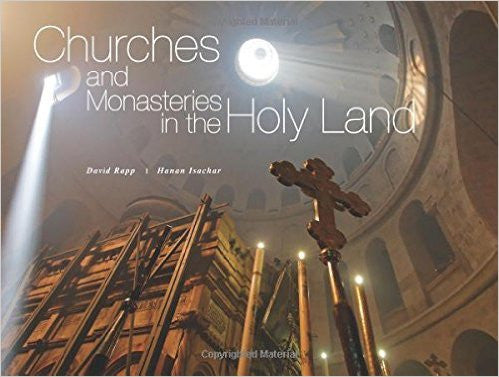 Churches and Monasteries in the Holy Land
Christianity's roots extend deep into the earth of the Holy Land, and its defining events are memorialized in its many important churches, monasteries, and convents. It was in the town of Nazareth, where the Basilica of the Annunciation now stands, that Mary learned she would conceive, and it was in Bethlehem, where the Church of the Nativity is, that Jesus was born. Sacred sites from the Galilee to the Judean Desert and from the Jordan River to Jerusalem mark the stages of Jesus' life, and this stunning, opulently illustrated book presents thirty-three of the most significant and sought after, retracing the Christian story. Superb photographs capture the majesty of the buildings, the faces of celebrants, and the varied beauty of the land, while the text offers a vivid account of the traditions and history associated with them.

Among the sites included are: the Church of the Holy Sepulchre in the Old City of Jerusalem; the Church of the Beatitudes in the Galilee, associated with the Sermon on the Mount; the baptismal site on the Jordan; the Chapel of the Ascension on the Mount of Olives; and the Cenacle, the Room of the Last Supper. For centuries, pilgrims have made the demanding physical journey to visit these sacred sites and celebrate their faith in the Holy Land. This book recreates that pilgrimage and offers a rewarding visual journey in an ancient land.
Year: 2015