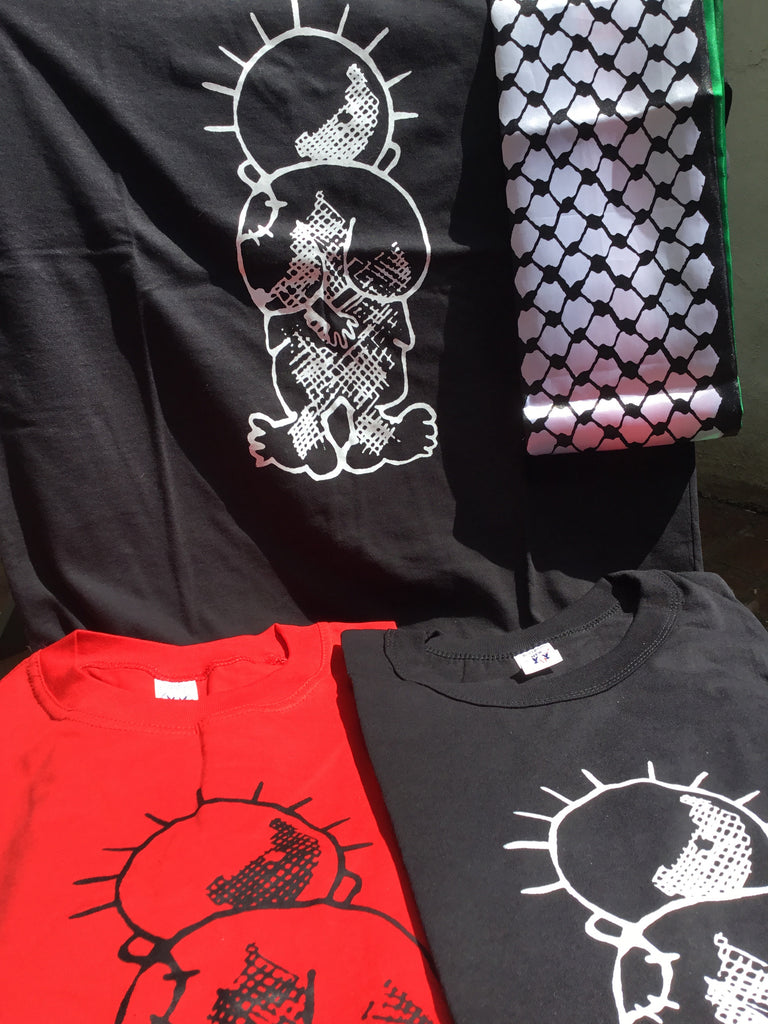 Handala T-Shirts
Short-sleeve t-shirts featuring the famed image of Handala. Available in red and black. 
WHO IS HANDALA?
Handala appears in every cartoon that the cartoonist Naji Al-Ali drew. His back is turned to the world and he is watching the action of the cartoon, inviting us to do the same. At times, he takes part in the action in the cartoon. Handala means 'medicinal bitter desert fruit' in Arabic.
Handala was born ten years old and remains ten years old, the age Naji Al-Ali was when he was expelled from his village in 1948. Two out of every three Palestinians were expelled from their homes when Israel was established. They have not been allowed home and remain refugees.