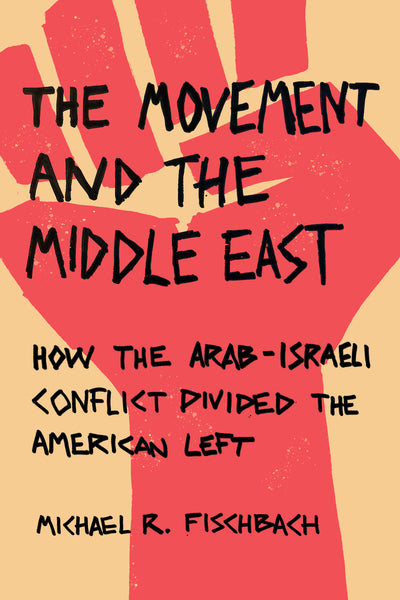 The Movement and the Middle East How the Arab-Israeli Conflict Divided the American Left by Michael R. Fischbach
The Arab-Israeli conflict constituted a serious problem for the American Left in the 1960s: pro-Palestinian activists hailed the Palestinian struggle against Israel as part of a fundamental restructuring of the global imperialist order, while pro-Israeli leftists held a less revolutionary worldview that understood Israel as a paragon of democratic socialist virtue. This intra-left debate was in part doctrinal, in part generational. But further woven into this split were sometimes agonizing questions of identity. Jews were disproportionately well-represented in the Movement, and their personal and communal lives could deeply affect their stances vis-à-vis the Middle East.
 The Movement and the Middle East offers the first assessment of the controversial and ultimately debilitating role of the Arab-Israeli conflict among left-wing activists during a turbulent period of American history. Michael R. Fischbach draws on a deep well of original sources—from personal interviews to declassified FBI and CIA documents—to present a story of the left-wing responses to the question of Palestine and Israel. He shows how, as the 1970s wore on, the cleavages emerging within the American Left widened, weakening the Movement and leaving a lasting impact that still affects progressive American politics today.
Year: 2020
Paperback