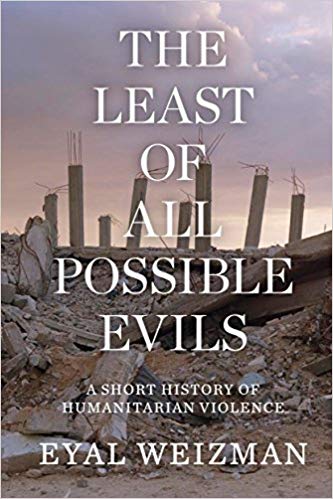 The Least of All Possible Evils: A Short History of Humanitarian Violence by Eyal Weizman
Groundbreaking exploration of the philosophy underpinning Western humanitarian intervention

The notion of a humanitarian "lesser evil" has become instrumental in justifying the West's military adventures. It informs obscene calculations determining how much collateral damage is permissible in conflict. It determines the minimum requirements of survival imposed upon an occupied territory.

As Eyal Weizman shows in this brilliant exploration of forensic architecture, this can be seen in particular in the regime imposed upon Gaza by the state of Israel. Examining the damage following the 2010 bombardment, he pieces together the systematic process of destruction, revealing the political atrocity within the debris. The way he gathers together the evidence forces us to rethink our understanding of justice and human rights in the modern world.
Year: 2017
Paperback